The world's leader in tourism security, economic development through tourism and customer services.
Tourism and More provides consulting, training and certification to law enforcement, security, and travel and tourism professionals. We specialize in safety, security, and associated services.
New Book Available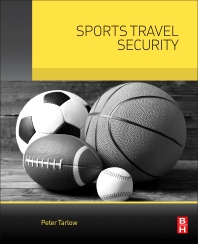 Sports Travel Security
by Peter Tarlow
Sports Team Security examines the security needs for sports teams and events of all sizes. This groundbreaking book provides a fundamental model for sports team security that can be applied almost universally, from youth sports to the Super Bowl and World Cup.